35L/9 gallon DigiBoil Wax Melter (110v) 40+ Pounds of wax
Brand: KegLand (visit brand page)
$199.99 & FREE Shipping.
$299.95 Save $99.96 (33%)
List Price: $299.95
You save:
$99.96
(33% off)
Earn 199 points
on this item.

Return policy: Eligible for Return, Refund or Replacement within 30 days of receipt with Pre-Paid shipping labels.
Have a question?
Talk to a brew guru now.
Live chat with us
|
Email us
Quick Info
304 stainless steel construction
9 gallon total capacity
Digital temperature control
110V / 15A power and plug (5 ft. cord)
Dual heating element control (1000w and 500w)
Heating elements are concealed for easy cleaning
304 stainless steel
1/2" ball valve with 13mm barb (approx. 1/2")
Stamped-in volume markers (gallons & liters)
Stainless lid Temperature reads in °F or °C
With elements turned off, hold both +/- buttons to switch between °F or °C
External Dimensions: 29" H x 15" W (including handles)
Internal Dimensions: 19.5" H x 11.75" W
Temperature Range: 32 - 212 Degrees Fahrenheit
Product Overview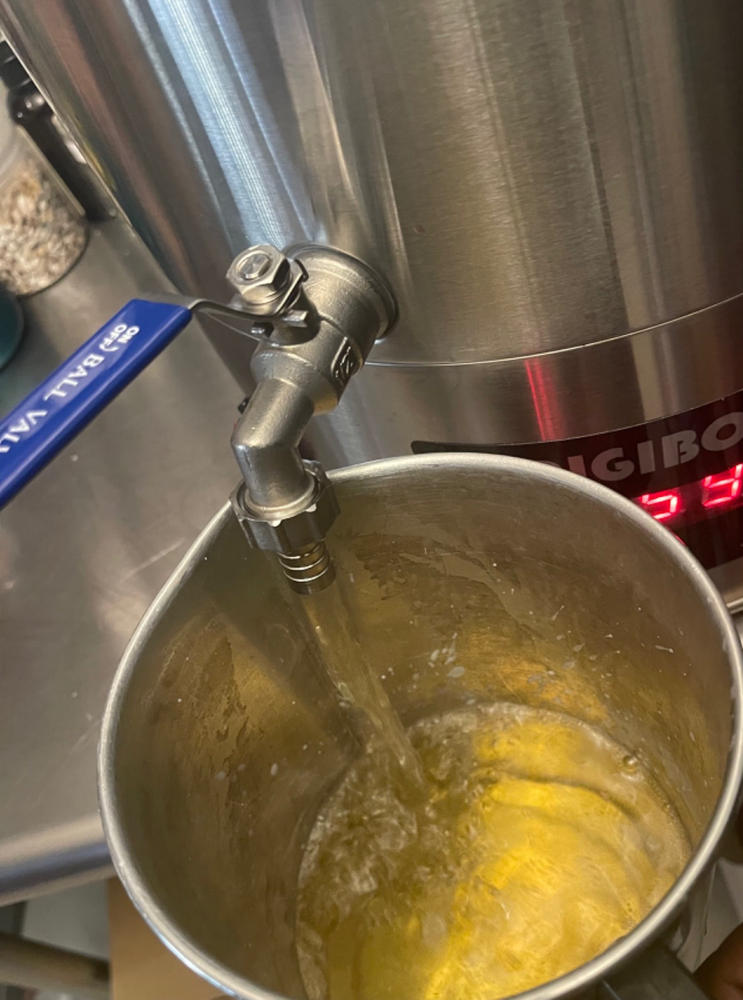 The 35L/9 gallon DigiBoil Wax Melter  is ideal for those ready to scale up their small business. Used at full capacity, this candle wax melter holds over 40 lbs of wax! The digital display on this makes it easy to set and maintain temperature and timers. 
304 stainless steel construction
9 gallon total capacity
Digital temperature control
110V / 15A power and plug (5 ft. cord)
Dual heating element control (1000w and 500w)
Heating elements are concealed for easy cleaning
304 stainless steel
1/2" ball valve with 13mm barb (approx. 1/2")
Stamped-in volume markers (gallons & liters)
Stainless lid Temperature reads in °F or °C
With elements turned off, hold both +/- buttons to switch between °F or °C
External Dimensions: 29" H x 15" W (including handles)
Internal Dimensions: 19.5" H x 11.75" W
Temperature Range: 32 - 212 Degrees Fahrenheit